DASHBOARDS
Improve Patient Outcomes with Key Benchmarking Data
Monitor trends and track performance with easy-to-read visualizations that enable you to determine how you measure up.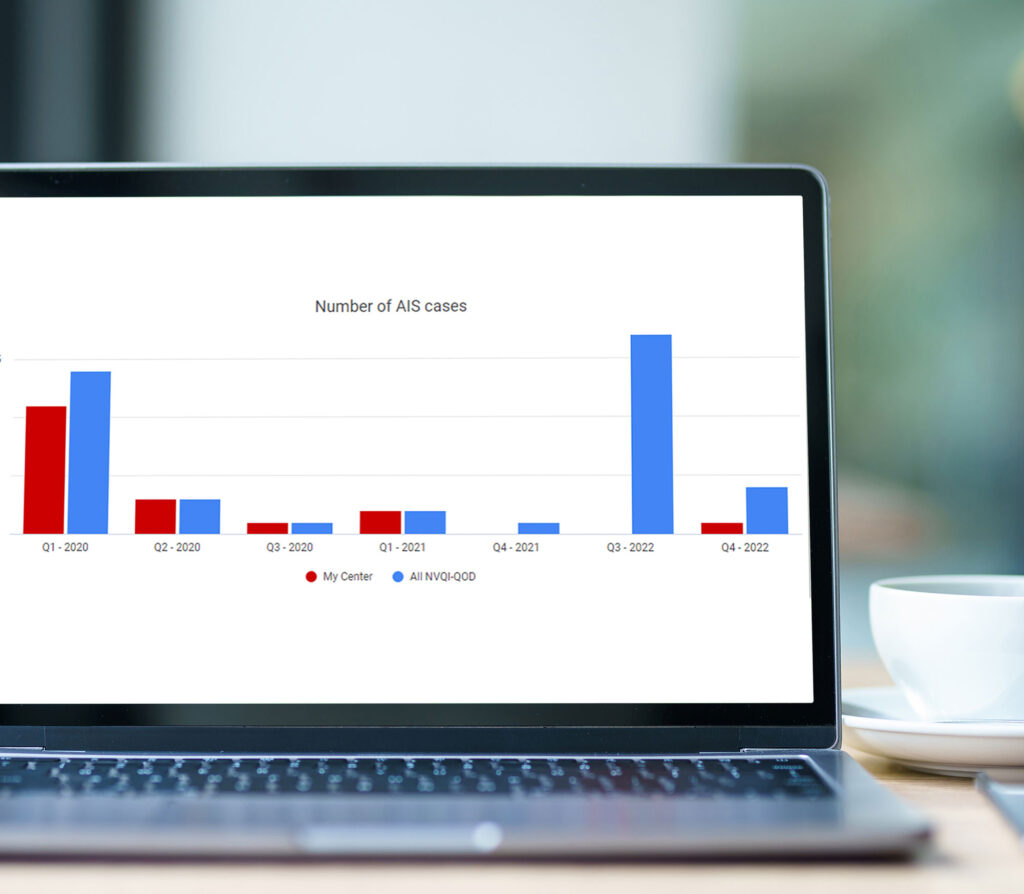 Acute Ischemic Stroke
PSO Report
NVQI-QOD's Acute Ischemic Stroke PSO Report provides key metrics to NVQI-QOD centers. The report summarizes your center's acute ischemic stroke outcomes and provides benchmarking that allows you to compare performance against other members to improve patient care.
Use the drill-down feature to better understand data at the PRIMPROCID level and gain meaningful insight into key factors that affect care at your center. Reports can be downloaded in a variety of formats to enable users to sort and analyze the data in the manner that best suits their center.
Cerebral Aneurysm
PSO Report
NVQI-QOD's Cerebral Aneurysm PSO Report provides data on cerebral aneurysm procedures, both open and endo, allowing for a deeper understanding of effects and outcomes. With use of the report, registry participants can evaluate center performance and benchmark data against other centers across all of NVQI-QOD.

Filters allow users to choose data views based on date, aneurysm status, and aneurysm location. Participants can drill down into a specific category to identify which PRIMPROCIDs comprise the data set. The Kaplan-Meier calculation provides an estimate on patient outcomes at one year.